Apprenticeship Making the News
From the Green Mountain State to the national level, apprenticeship awareness and celebration has been on the rise. November 12th was officially celebrated as the beginning of National Apprenticeship Week and Governor Phil Scott officially made the proclamation at a press conference at the CCV campus in Montpelier.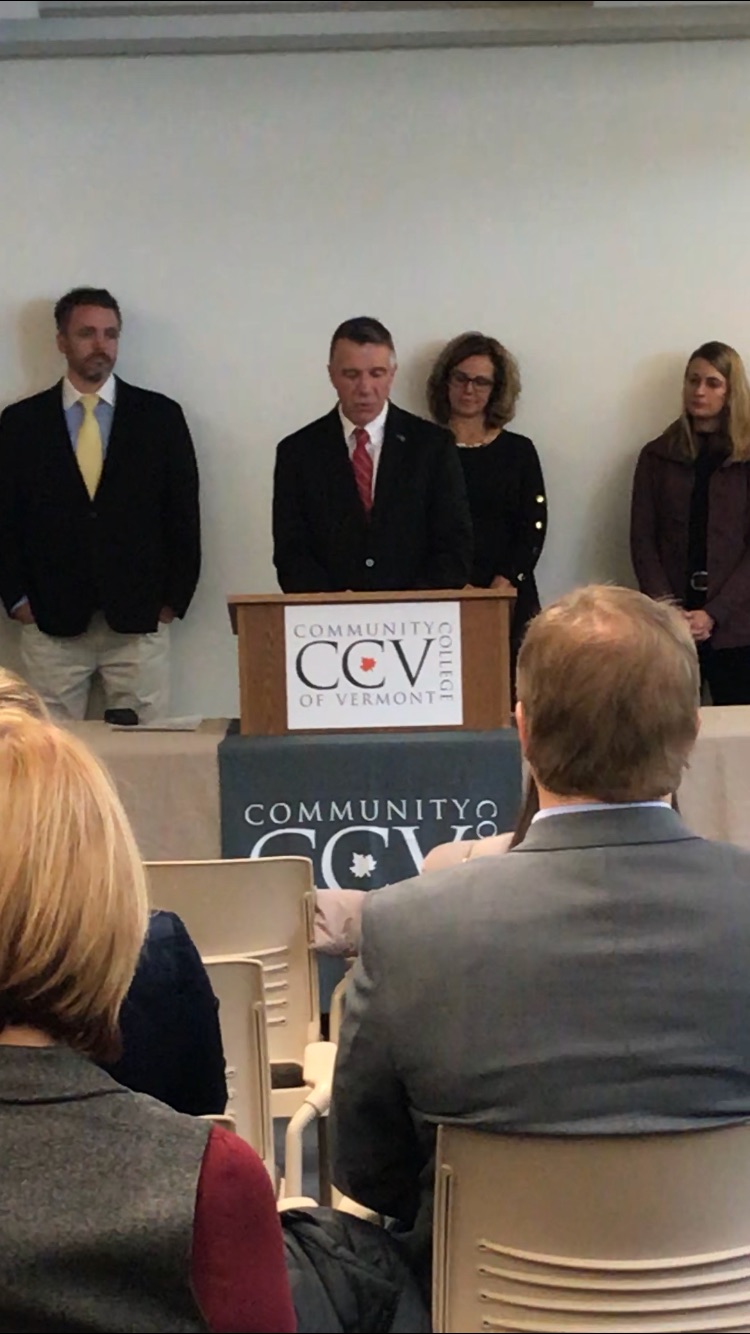 Additionally, from the IBEW.org media department - this article
IBEW Congressman Promotes Apprenticeships on "This Old House"
November 20, 2018
Since taking office as New Jersey's First District representative in Congress, Folsom, N.J., Local 351 member Donald Norcross has been one of the highest profile proponents of apprenticeships in the nation.
Norcross answered questions from young apprentices on the show about how his life was changed by joining the IBEW.
In an effort to promote his Pre-Apprenticeships to Hardhats bill, co-written with Republican Rep. David McKinley of West Virginia, that would provide support to pre-apprenticeship training programs, Norcross took his message to one of television's longest running home repair programs, "This Old House."
Norcross left his suit and tie on Capitol Hill and put his tool belt back into use helping the show's electrical contractor work on the program's latest project: a net-zero renovation of a century old house in Newport, R.I.
While he was there, Norcross and host Kevin O'Connor talked about his legislative efforts on behalf of apprenticeships. They also talked about Generation Next, a collaboration between "This Old House" and the mikeroweWORKS Foundation, that encourages young people to enter the trades.
Norcross spoke to some of the apprentices hired through the Generation NEXT program about opportunities in the skilled trades that are too often overlooked.
"My two older brothers went the traditional route. They went to college, but I was a guy who loved to tear apart things, see how it worked. I really enjoyed that," one apprentice told Norcross. "College just didn't make sense to me and I had an opportunity to become an apprentice and it was the best decision I ever made."
But apprenticeships are not just good for young people looking for a career. They are vital to the economy. The construction industry is booming, but there are not enough skilled workers to meet the demand. US News and World Report found that 91 percent of contractors and managers surveyed in the Commercial Construction Index report having troubles finding skilled workers, making increasing the number of young workers going into apprenticeships a top priority for the construction industry.
"Obviously, Brother Norcross has a pretty big bullhorn, but he's doing something all of us can do. We can talk to the young people in our lives about the good life possible in the building trades," said IBEW International President Lonnie Stephenson. "And you don't need to be in the House of Representatives or on "This Old House" to do it. Any house will do."
http://www.ibew.org/media-center/Articles/18Daily/1811/181120_IBEWCongressman