Apprenticeship
IBEW Local 300 represents about 40 inside wiremen and telecommunications apprentices across Vermont. Our primary mission is to develop the most skilled, productive, and efficient electricians and technicians in the United States of America. We are dedicated to training professionals who have the expertise, character and sense of teamwork to bring the utmost value to the clients they serve, the union they represent, and the contractors who employ them
Local 300 has a training center located at the Union Hall. Apprentices are required to complete 36 hours of practical training per year. Topics include switching and device wiring, service entrance design, grounding, fire alarm, motor controls, conduit bending and more.
Please check the Training and Education tab for a preview of the classes we offer.
The Application Process:
To apply for the electrical apprenticeship program, you must first come into the Union Hall and speak with our apprenticeship director. You will be placed to work with one of our signatory contractors. There is a probationary period of up to 2000 hours, at which point the contractor will decide if you are to be indentured into the apprenticeship program. Each selected apprentice will attend the Vermont Department of Labor's 4-year Apprenticeship Program and will need to meet minimum requirements.
If you are interested in pursuing a career in the electrical field or would simply like more information about our program, Stop by 3 Gregory Drive South Burlington and/or call 802-864-5864 X12 and Danielle will answer your questions.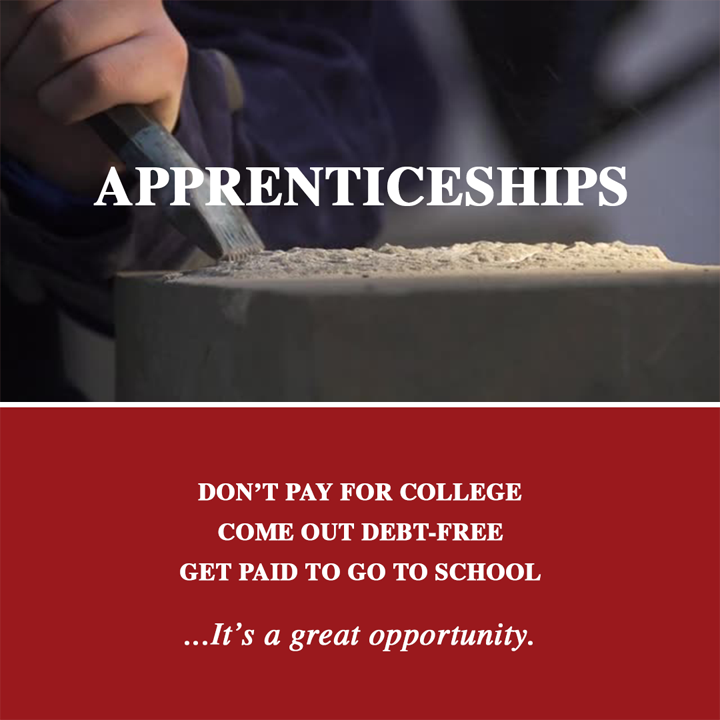 Work in the Industry is...
Demanding
Interesting
Dangerous
Exciting
Mobile
Fun
Dirty
Seasonal
Rewarding
Exhausting
Challenging
All of the above